Dr. iur. Ilya Alexandrow, MBA (Finance)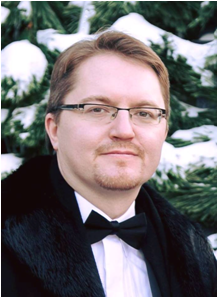 Managing Partner
Сareer
Practice expirience since 1997.
Implementation of investment projects with Russia's largest holding groups (Group Guta, HK Interros, Golden Telecom), practice experience in Germany (1998-2002). Head of the Investment Practice with Yakovlev & Partners Law Firm (2007 to 2008).
Ilya Alexandrow graduated 2003 from the Wilhelms-University of Munster, Germany (Corporate, Commercial, European law, Alternative Dispute Resolution) . In 2003 Mr. Alexandrov defended in German his doctor thesis on International Commercial Arbitration at the Ruhr University of Bochum, Germany (Dr. iur. degree). Primary accounting education in 2006 in Moscow. MBA Program in Finance at the Russian Academy of Foreign Trade in Moscow (2006-2008).
Expertise
Complete support of M&A transactions in the Russian and European market, establishing Joint Ventures and drafting Shareholders agreements,
Legal support of capital markets transactions, including assistance in the release and preparing for bond issue, the preparation and conduct of IPO,
Corporate Restructuring,
Implementation of Direct Investment Projects (Greenfield & Brownfield Investments), real estate transactions,
Asset Management & Legal support.
Practice
Structuring and implementation of M&A projects in Russia, CIS countries and European Union.
Experience in supporting transactions in the capital markets (preparing and support of the bonds issuance on the Moscow Stock Exchange), Engagement in analysis of shares emissions and public placement of Russian issuers (IPO) on the Russian trading board.
Investment consulting and consulting on minimization of legal and financial risks while investing in high-yield assets (securities, industry and real estate assets etc.).
Support for major investment projects in various stages of implementation. Fund raising for medium and large business projects.
Along with the practice Ilya Alexandrow offers to business owners and top managers of Russian companies a series of master classes on mergers and acquisitions, business restructuring, legal and financial crisis measures, international trade projects including international commcerial arbitration, using of various financial instruments for investment projects. Master classes are held in Graduate School of Business Administration of the Moscow State Univesity, The Russian Academy for Foreign Trade, Business School MIRBIS, Higher School for Economics at the Academy of National Economy and Public Administration under the President of the Russian Federation in Moscow, as well as in regional Russian business schools (Ural State University, Ural-Siberian Business Institute (USIB), Green-City Business School Nizhniy Novgorod etc.).
Cooperation with Moscow Stock Exchange (joint seminars and conferences in Moscow and in the Russian regions).
Working languages: Russian, German, English, Ukrainian, Belarusian, Polish.
Since 2014 Mr. Alexandrow is included into Best Lawyers Rating as Investment lawyer in the Russian Federation www.bestlawyers.com/russia .
E-mail: alexandrow@alexandrow.biz
Tel: +7 (906) 035 74 78, +7 (495) 724 82 18, + 7 (495) 723 12 89.